French broker in the field of marine and transport insurance
A wholly-owned subsidiary of SIACI SAINT HONORE, CAP-MARINE has direct access to the main international insurance markets and has the necessary tools for placing and managing multi-market insurance policies.
Its primary vocation is to design tailor-made solutions and services for shipowners, charterers, operators specializing in maritime and offshore works, transport and logistics professionals or even the commodity trading sector and industrialists.
CAP-MARINE also supports you throughout the entire technical chain of maritime and transport risks for effective and appropriate protection.
COMPETENCES METIERS
Transportation
Car fleet
Industrial risks
Public liability
Cyber risks
Fraud
Group Insurance
B2B solutions
Supply chain guarantee
Tailor-made guarantee
International programs
Expats
CERTIFICATIONS & CHIFFRES CLES
Turnover: 8.8 M€
Workforce: 45 employees
SIACI SAINT HONORE figures:
Fourth broker in France in property, personal and business advice insurance
Turnover: 306 million euros (2016)
14% increase (2015 vs 2016)
Personal insurance branch: €202 million (21% increase)
P&C branch: €104 million (2% increase)
2,200 employees in France and abroad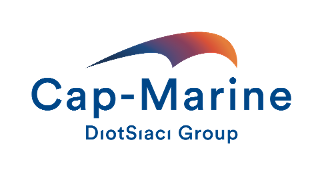 CAP-MARINE
Espace Leader
Rue Gustave Eiffel
BP 861
76235 BOIS-GUILLAUME